A 1963 John Wayne movie that's loosely based on William Shakespeare's "The Taming of the Shrew" will be on the big screen at the next benefit event from Omaha film historian Bruce Crawford.
"McLintock!" will be shown at 7 p.m. Oct. 20 at the Omaha Community Playhouse, 6915 Cass St. It also stars Maureen O'Hara and the evening's special guest, actor Stefanie Powers, best known for her television role on "Hart to Hart" with Robert Wagner.
Powers will speak to the audience before the film, sharing stories about her career and the making of "McLintock!" She also will be available afterward to sign autographs
The evening will mark Crawford's 49th classic film event. He said he has wanted to feature "McLintock!" for a long time, but the plans never jelled.
But, as it happens, the timing was fortuitous.
"We have the only 60th anniversary showing in the country," Crawford said.
The event is a benefit for the Omaha Christian Academy.
"McLintock!" is an action-filled western comedy set in the 1880s, with Wayne as a wealthy cattle baron and O'Hara as his feisty estranged wife. Powers played Wayne's daughter, Becky.
Powers received two Emmy Award nominations for "Hart to Hart " and also was the star of the short-lived "The Girl from U.N.C.L.E." on TV. She was in a number of films, including "Herbie Rides Again" and "The Interns."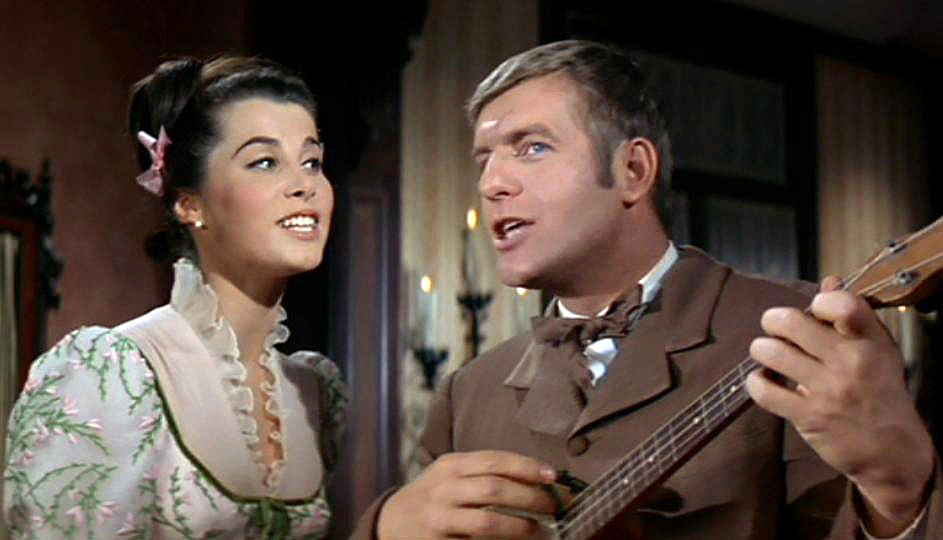 She spends her summers in Africa at a wildlife preservation named for her longtime life partner, William Holden. They were involved together in the conservation movement until he died in 1981.
Because of that, Crawford said, Powers requested a private tour of the Henry Doorly Zoo & Aquarium while she's in Omaha. The zoo has a worldwide reputation for its leadership in animal conservation and research.
Brian Downs, director of the John Wayne Museum, also will be present at the showing. Wayne was born and grew up in Winterset, Iowa, a town about two hours east of Omaha, where the museum and his childhood home are open to the public.
Crawford said he encourages people who attend his events to dress up in costumes like those in the films, and many comply.
At his showing of "ET" in May, he said, "one guy even made an 'ET phone home' machine and put it in the Playhouse lobby."
"People like to come and do stuff like that," he said. "The events have been going on for so long that they have a big following."
Tickets to the screening and a special meet-and-greet beforehand are $30. They're available at 402-399-9565 or http://omahachristianacademy.org/movie