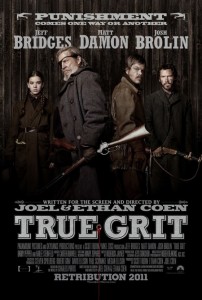 A few exceptions like "Ben-Hur" and "The Departed" aside, Oscar hasn't smiled on too many remakes. But that's no reason to count out Joel and Ethan Coen's "True Grit," which has been described not as a redo of the 1969 Henry Hathaway film but as a more faithful adaptation of Charles Portis' novel.
Jeff Bridges, who won an Oscar for 2009's "Crazy Heart," could find himself back in lead contention as crusty-but-trusty U.S. marshal Rooster Cogburn, the role that won John Wayne his sole Academy Award. Matt Damon, a supporting actor nominee for last year's "Invictus," could pop up in that category again for his turn as Cogburn's foil La Boeuf. The wild-card thesp here is 14-year-old Hailee Steinfeld, who may have a hard time cracking the competitive actress category but could benefit from newcomer attention, especially since this "True Grit," like the novel, favors the perspective of her character, Mattie Ross.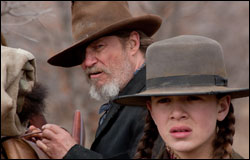 The Coen brothers' Oscar-night triumph three years ago may still be fresh in voters' minds, but as "No Country for Old Men" demonstrated, the writing-directing siblings are a force to be reckoned with in gritty Western-thriller territory, which, even sight-unseen, bodes well for the film's chances in the picture, directing and adapted screenplay races.
– Variety