The stone walls were giving way and the greenery was taking over. But what's left of a famous little home have been saved from the elements – and nostalgic visitors who walked off with a stone or two for a souvenir.
"The dilapidated cottage which was featured in 'The Quiet Man' was officially placed under state protection yesterday. Members of Galway County Council unanimously agreed to add White O'Morn cottage, in Maam in Connemara, to its list of protected structures," says Irish Central correspondent Nick Bramhill.
"Earlier this year council members voted to grant protected status to the remote dwelling, which has fallen into wrack and ruin since it featured in the 1952 John Ford-directed movie, which starred John Wayne and Maureen O'Hara. And yesterday the final step was taken to formally protect the structure, with unanimous agreement from all 39 council members present," Mr. Bramhill says, noting that Irish "A-list celebrities" Liam Neeson, Michael Flatley, and Maureen O'Hara herself have supported the efforts.
She added her name to a petition seeking aid for the ailing structure, declaring last year, "If you think about Duke, John Ford and all the people who worked on the picture, it is sad to see the cottage in shambles. How can anyone say anything but wonderful things about it, and see to it that it is restored for them and in their memory – and for Ireland."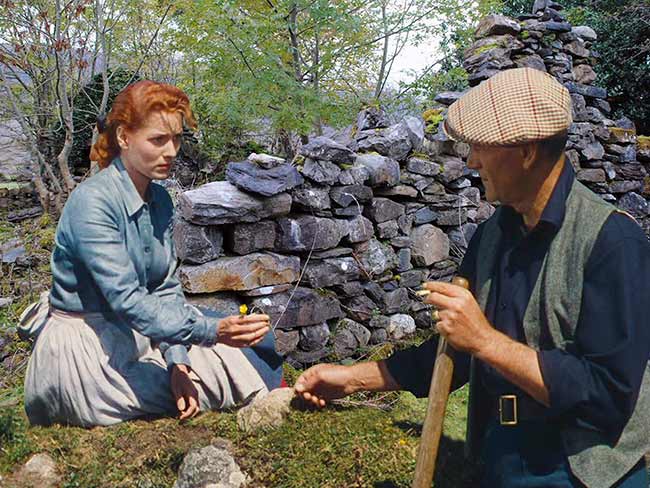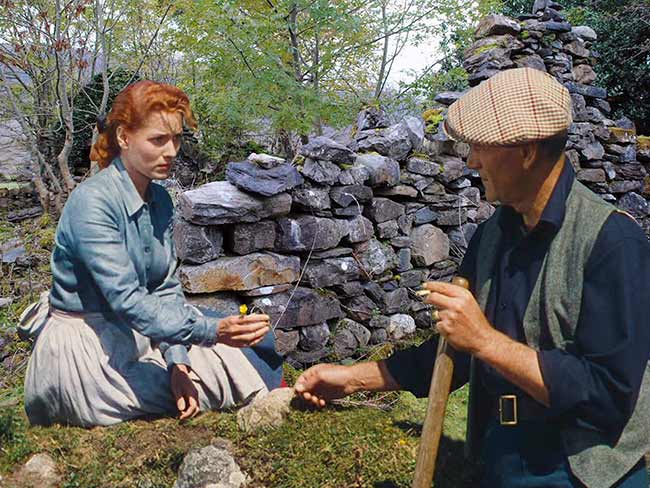 The "Quiet Man" itself is now an enduring legend through the surrounding countryside – and a substantial tourist draw.
"Cong is one of the most beautiful and picturesque villages in Ireland surrounded by The Quiet Man film locations, Connemara countryside, nestled between Lough Mask and Lough Corrib, just 24 miles from Westport and Galway," notes the Quiet Man Holiday Centre, located in County Mayo.
"We provide various types of accommodation to meet all budgets including a Bed and Breakfast themed on The Quiet Man Movie, a self catering Holiday Hostel and award winning Caravan and Camping Park. We also operate The Quiet Man Museum and guided tours to The Quiet Man film locations," the organizers advise.
The museum is meant to make visitors feel as if they were on the very set of the film. The ground floor is an exact replica of White-o-Morn Cottage, as seen in the movie.
"Painstaking effort has ensured that all the furnishings, artifacts and costumes are authentic reproductions. The four poster bed and the tables and chairs which Mary Kate cherished, the thatched roof, emerald green half door and white washed front combine to charm all those who visit it," the museum says.
By Jennifer Harper – The Washington Times – Tuesday, July 21, 2015